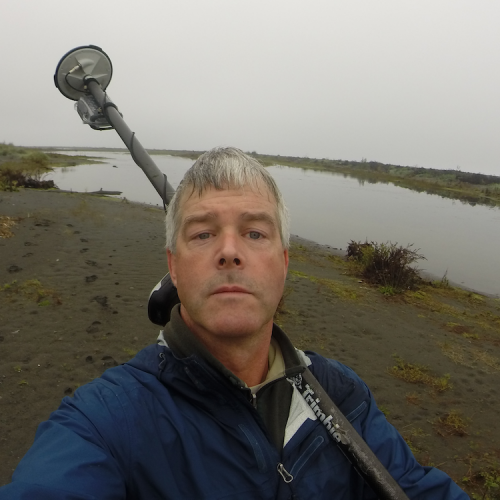 A skilled science communicator and media spokesperson, as well as a trained scientist, Dr. Ian Miller is Washington Sea Grant's Coastal Hazards Specialist, working out of Peninsula College in Port Angeles. 
Ian works with coastal communities and public agencies in Washington State to strengthen their ability to plan for, and manage, coastal hazards, including tsunamis, chronic erosion, coastal flooding and other hazards associated with climate change. 
He brings a suite of tools to this challenge, including outreach, coordination, applied research, a synthesis of existing science and assistance in securing whatever funding and additional expertise communities may need.
Ian led the development of a Washington State's most recent sea level rise assessment, and has also partnered in the development of comprehensive climate change vulnerability assessments for the Jamestown S'Klallam Tribe, and communities on the North Olympic Peninsula.  
Additionally, he is an author of 16 publications focused on the Elwha dam removal. Moreover, he has advised the Puget Sound Pilots and U.S. Coast Guard Air Station/Sector Field Office Port Angeles, both based on Ediz Hook, on tsunami hazards and evacuation strategies.
Before joining Washington Sea Grant, Ian served as the education director of the Olympic Park Institute, and as Washington Field Coordinator, for the nonprofit Surfrider Foundation. 
Ian holds a bachelor's degree in Marine Ecology from Western Washington University's Huxley College of Environmental Studies and a Ph.D. in Ocean Sciences from the University of California, Santa Cruz.  His graduate research focused on the transport and fate of sediment in the coastal zone adjacent to the Elwha River delta.
Contact: immiller@uw.edu