Client: Grays Harbor Conservation District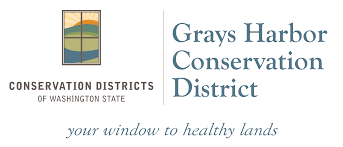 In collaboration with Grays Harbor Conservation District (GHCD), Natural Systems Design (NSD) performed an assessment of the potential to restore alluvial water storage and aquatic species habitat using in-stream restoration techniques and develop a Restoration Strategy to prioritize stream reaches within the Satsop and Wynoochee River tributary networks. The Restoration Strategy for said reaches was developed to be a valuable project development and design resource for restoration practitioners. To develop the Strategy, we compiled relevant data to form the backbone of the watershed assessment; developed and successfully ran a GIS model for analyzing and categorizing geomorphological stream conditions for 300+ miles of Satsop/Wynoochee tributaries; used the model to identify reaches with the highest potential for alluvial water storage; field verified suitability of high potential sites; and created restoration recommendations for the analyzed stream reaches that use bioengineering techniques to improve water quality, water quantity, and stream habitat.  
 The Schafer Creek Pilot Project was identified as the proffered pilot project during the development of the Satsop-Wynoochee Tributary strategy plan, and the restoration design developed by NSD supported the overall Strategy objectives to restore hydrologic connectivity and floodplain water storage. Like many streams in the Satsop and Wynoochee River Basins, Schafer Creek eroded vertically into its floodplain due a legacy of human impacts and is currently entrenched, which reduces local floodplain connectivity and groundwater storage. The restoration design focused on dramatically increasing instream hydraulic roughness to raise surface water elevations, capture sediment and raise channel bed elevation, increase frequency of overbank floodplain inundation, and increase the amount and duration groundwater storage. The project was hand-built by GHCD crews in the summer of 2022. NSD provided hands-on construction support for the pilot project and created an effectiveness monitoring plan to evaluate long-term project performance.
"VISION 2040 is the region's growth management, economic, and transportation strategy, designed to meet the needs of the 5 million people expected to be living in the region in 2040. It is an integrated, long-range vision for the future that lays out a strategy for maintaining a healthy region – promoting the well-being of people and communities, economic vitality, and a healthy environment."